Vi jobbar med svensk sågverksindustri i Ryssland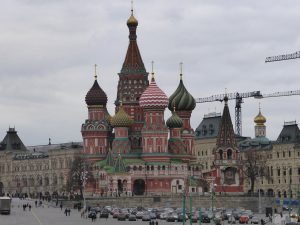 Vi jobbar ihop med svensk sågverksindustri i ett samverkansprojekt i Ryssland. Detta arbete har utvecklats så väl så att fler parter runt Östersjön nu vill haka på och vara med i fortsättningen. Därför utvidgar vi nu arbetet till att också inkludera branch-partners i Lettland, Litauern och Polen. Vi hoppas få fortsatt stöd från Svenska Institutets tematiska partnerskap för det fortsatt arbetet.
Sågverksbranchen i Sverige är en omfattande näringsgren som sysselsätter ca 250 000 personer och har över 200 arbetsställen. Här finns stor potential och mycket know-how för ett bredare utvecklingsarbete i Europa och internationellt.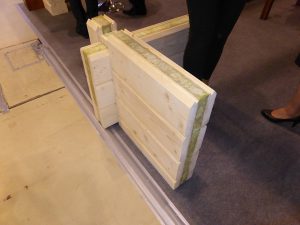 Sorteringsnormen för sågade trävaror skiljer sig åt på den internationella marknaden. Vilket gör den internationella konkurrensen svårhanterlig och drabbar kunderna i förlängningen. Föreningen Svenska Sågverksmän (FSS) har sedan länge arbetat med att harmonisera den europeiska sorteringsnormen och få fler länder och aktörer att övergå till den sorteringsnorm som kallas "Nordiskt Trä" – vilket alla vinner på.
Inspire 4eu har varit ombord från början och medverkat till det pågående samarbete med Ryska organisationen "Wooden Housing Association". Därför var det extra roligt att kunna medverka tidigare i november på en trä-mässa i Moskva och där kunna berätta om det pågående och stundande samarbetet. Vi träffade även EU kommissionens representanter i Moskva för att diskutera och informera om möjliga samverkansområden i nästa programperiod.
Hör gärna av er så berättar vi mer hur vi jobbar och har jobbat ihop i projektet.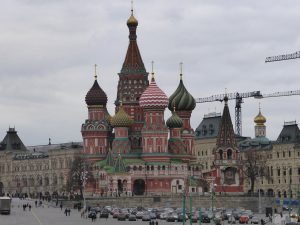 We work together with the swedish sawmill industry in a collaborative project in Russia. This work has developed so well so that more partners around the Baltic Sea want to join in and become part of the future. Therefore, we are now expanding work to also include industry partners in Latvia, Lithuania and Poland. We hope to receive continued support from the Swedish Institute's thematic partnerships for the continued work.
The sawmill industry in Sweden is a comprehensive industry that employs about 250 000 people and has over 200 establishments. There is great potential and a lot of know-how for a wider development in Europe and internationally.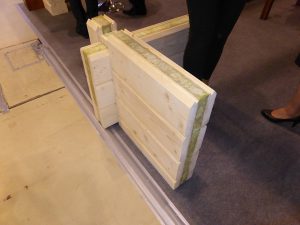 The sorting norm for sawnwood differ on the international market. Which makes international competition cumbersome, affecting customers in the long run. The society "Swedish Sawmill Managers association" (FSS) has long worked to harmonize European grading standard and get more countries and stakeholders to pass to the sorting standard called "Nordic Timber" – where everyone wins.
Inspire 4EU have been on board from the beginning and contributed to the ongoing cooperation with the Russian organization "Wooden Housing Association." Therefore, it was especially gratifying to be involved earlier in November at a wood fair in Moscow and there to talk about the ongoing and forthcoming cooperation. We also met with European Commission representatives in Moscow to discuss and provide information on possible areas of collaboration in the next programming period.
Please contact us to find out more how we work and have worked together on the project.