[:en]How we work[:sv]Vårt Arbetssätt[:]
[:en]
Listening – Dialog – Process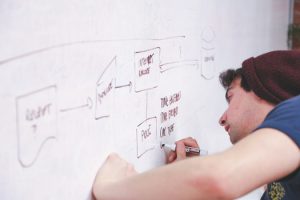 Inspire 4EU would like that actually each organization, association and company, etc., will be able to understand and get access to project funding and opportunities, that public and other support schemes offer. We are able to provide assistance to project development, to process management and other services.
We take note of popular education methods and participatory processes, to explain apparently complex contexts, accessible to all. Models and methods applied are adapted to each group and customer. We know the public support system – you have expertise in your area of business and together we can highlight your organization and business development in both an understandable, exciting and new way.
Energy and Inspiration
We, who work at 4eu are inspired by the many people we meet. Everybody wants to develop, modify, or distribute an idea, that has been found or experienced. Taking note of the willingness of people to development and change is contagious and motivates us to further development.
Therefore, we think a lot about local change and civil society, social economy actors and individuals, as in the most tangible way that mobilizes many people to work for social improvements in many different ways.
We also work with global community structures where we know that many people will meet up. In particular, we are working for a more sustainable banking and financial system in the world, where we are engaged in the development of new financial instruments for local people to manage their economies. Even, we want to be an active part of scenarios elaborating on the economic, social and environmental sustainability. Our network and friends are all over Europe and we take good care of them. Being able to learn from other countries, from people's solutions and challenges is a continuous source of inspiration and new knowledge. Of that knowledge you soon become life-enhanced!
Give us a call!
We have fun at work! There are meetings with people from different cultures, environments and professions who create our working environment.
We welcome you to contact us.[:sv]
Lyssna – Dialog – Process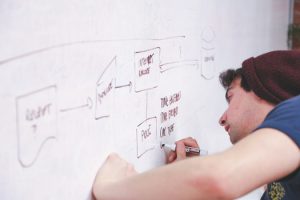 Inspire 4eu vill att alla organisationer, föreningar och företag ska kunna förstå och arbeta med de projektmedel och möjligheter som offentliga och andra stödsystem erbjuder.
Vi kan leverera stöd till projektutveckling, processledning och andra verktyg. Vi tar fasta på folkbildningsmetoder och deltagarstyrda processer för att göra till synes komplexa sammanhang tillgängliga för alla.
Modeller och metoder som vi använder, anpassar vi för varje grupp och kund.
Vi kan de offentliga stödsystem – Ni har spetskompetens inom Era verksamhetsområden, tillsammans kan vi lyfta Er organisation och verksamhetsutveckling på ett både begripligt, spännande och nytt sätt.
Energi och Inspiration
Vi inspireras av de många människor som vi möter. Alla vill utveckla, förändra eller sprida något som de har hittat eller har erfarenhet av. Att ta fasta på människors vilja till utveckling och förändring är motiverande och ger energi att arbeta vidare med.
Därför tycker vi mycket om lokalt och platsbaserat förändringsarbete, innovationsaktörer och civilsamhällets organisationer och individer som på påtagligt mobiliserar många människor till att verka för samhällsförbättringar, på olika sätt. Vi arbetar också med global omställning  där vi vet att många människor måste sluta upp. Den ekonomiska, sociala och ekologiska hållbarheten är vi en aktiv del av och medverkar gärna i sådana sammanhang där detta konkretiseras.
Våra nätverk och kompisar finns i hela Europa och vi vårdar dom väl. Att kunna ta del av andra länders och människors lösningar och utmaningar är en ständigt återkommande källa till inspiration och ny kunskap.
Kontakta oss!
Vi har det roligt på jobbet! Ofta handlar det om möten med personer från olika kulturer, miljöer och yrken som påverkar vår vardag.
Välkommen att tar kontakt med oss![:]