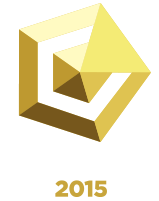 Det är alltid kul med fest och flärd. Ett sådant tillfälle var deltagandet på näringslivets stora årliga evenemang, Guldstänk i Västerås. Ca 950 personer företagare – företrädare och innovatörer firade natten lång. Speciellt två företag vill jag nämna som jag själv tycker var mycket intressanta och som uppmärksammandes under kvällen. Företaget Sporthyra som talar om miljömedvetenhet genom begreppet Cirkulär ekonomi. Där dom hyr ut sportutrustning i stället för att uppmuntra vårat konsekventa konsumentbeteende med att ständigt köpa nytt. Boendes i Jämtland med två smågrabbar önskar jag verkligen att dom kunde etablera sig i stan! Sedan företaget Castema Innovations, som är en ren innovation. Där har innovatören hittat ett sätt att rensa ben ur vit fisk. Detta måste ju vara en fantastisk exportvara med stora potentialer – ska bli spännande att följa deras resa! Man blir glad av denna typ av arrangemang och exempel på företagare och företag ger inspiration till vårat vidare arbete i Inspire 4eu.
Om du vill veta mer om eventet och se årets vinnare, klicka här
// Lisa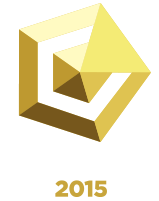 It's always fun with party and flair. One such occasion was the participation at the business sector big annual event, Guldstänk in Västerås. Approximately 950 people, entrepreneurs, representatives and innovators celebrated all night long. There were two companies that I especially would like to mention that I think were very interesting and that were selected for recognition during the evening. The company Sporthyra that informs about environmental awareness through the concept of circular economy. Here, they rent out sports equipment instead of encouraging our consistent consumer behavior to constantly buy new. As a resident in Östersund, Jämtland with two small boys I really wish that they could establish themselves in this town! Then, there was Castema Innovations, which is a pure innovation where the innovator has found a way to clear the bones from white fish. For sure, this must be a great export product with great potential – it will be exciting to follow their journey!
You get delighted by this type of arrangement and such examples of entrepreneurs and companies give inspiration for our further work in Inspire 4EU.
If you want to find out more about the event and view the annual winners, click here
//Lisa