[:en]Project design by 4eu PPMT[:sv]Projektdesign genom 4eu PPMT[:]
[:en]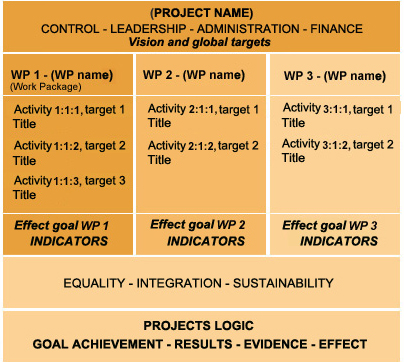 – our experience based model
POWER MANAGEMENT AND IMPLEMENTATION
To accomplish project learning and follow up, effects and evidence always need to be certified throughout the project, in project design, in implementation and reporting.
In our project model PPMT (Practical Project ManagemenT), this is embodied in a smart way from the start.
We have extensive experiences and can implement project instruments in a clear and concrete form, for continued use in project work.
TRANSNATIONAL ADDED VALUE AND IMPACT
We want our partners to join us out in Europe.
Sometimes this may not be possible or appropriate, but it is always important to be able to demonstrate the achievements made in realised projects and their long-term impact in direct business – but also towards other stakeholders in Sweden and in Europe.
We assist in building partnerships and networks with partners from other European countries. European networks and partnerships are a basis to international exchange and to achieve structural impact. This is important to describe and express in transnational projects.
[:sv]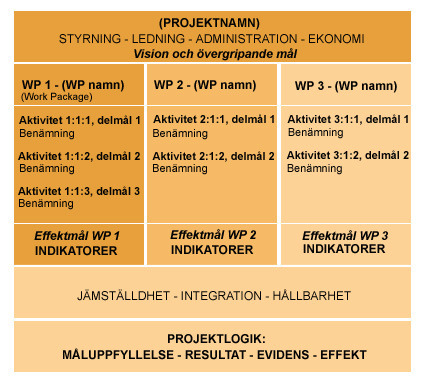 – vår erfarenhetsbaserade modell.
EFFEKTSTYRNING & IMPLEMENTERING
För en lärande projektuppföljning behöver effekter och evidens alltid bestyrkas i projektdesign samt i genomförande och redovisning.
I vår projektmodell PPMT (Practical Project ManagemenT), finns detta inbakat på ett smart sätt från start. Vi har lång erfarenhet och kan på ett tydligt och konkret sätt implementera projektverktyg för en fortsatt löpande användning i projektarbetet.
TRANSNATIONELLT MERVÄRDE OCH PÅVERKAN
Vi vill ta med våra samarbetspartners ut i Europa.
Ibland är detta inte möjligt eller lämpligt men det är alltid viktigt att kunna påvisa hur realiserade projektresultat och erfarenheter får långsiktiga effekter i den direkta verksamheten – samt också för andra berörda aktörer i Sverige och i Europa.
Vi bistår i att bygga partnerskap och nätverk med aktörer från andra europeiska länder. Europeiska nätverk och partnerskap är en bas till internationellt utbyte och till strukturell påverkan. Detta är viktigt att beskriva och uttrycka i transnationella projekt.
[:]