[:en]EU-strategy[:sv]EU strategi[:]
[:en]
EU-STRATEGY – policy, program and funds.                                                             DO YOU CONTRIBUTE TO EU 2020?

DO YOU CONTRIBUTE ?
---
Does EU:s policy and politics go hand in hand with funds and programmes within EU. You ought to say yes to that question if you intend to get the possibility to obtain project funds from the EU. We will analyze your business and development potential in relation to the priorities of the EU in the next few years, even until 2020. This will lead us to identify the right funds and programs in relation to your business and your needs.
IS PUBLIC FINANCING AVAILABLE TO YOU?
---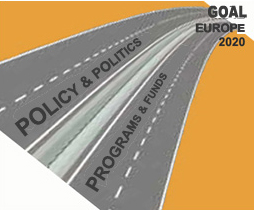 In order to receive funding from EU, you must be in a position to co-finance these funds. The amount of co-finance required, varies between the different programs. However, a thumb rule is, that the level of co-finance should approximately correspond to the amount requested from EU. We have a solid overview of the entire public support system at local, regional, national and international level. – Just to be able to act smart in the public aid system and to optimize the leverage of funds.
[:sv]
EU-STRATEGI – policy, program och fonder.                                                             BIDRAGER NI TILL EUROPA 2020?

BIDRAGER DU ?
---
EU:s policy och politik går hand i hand med fonder och program inom EU. För att ha en möjlighet, att erhålla projektmedel från EU, bör man kunna svara "ja" på denna fråga. Vi analyserar er verksamhet och utvecklingspotential i förhållande till det som EU fokuserar på, för de kommande åren, t.o.m. år 2020. Detta leder till att rätt fonder och program identifieras i förhållande till Er verksamhet och era behov.
FINNS DET OFFENTLIGT UTVECKLINGSKAPITAL TILL ER?
---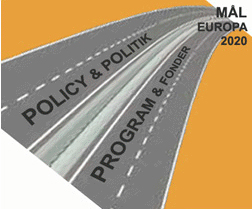 För att erhålla medel från EU bör man också kunna medfinansiera dessa pengar. Hur mycket medfinansiering som behövs skiljer sig mellan programmen. En tumregel är dock, att det behövs lika mycket medfinansiering som nivån på det ansökta beloppet från EU. Vi har en bra överblick över det totala offentliga stödsystemet på lokal, regional, nationell och internationell nivå. – Just för att kunna agera smart i det offentliga stödsystemet och växla upp pengarna på bästa sätt.
[:]