Project design by 4eu PPMT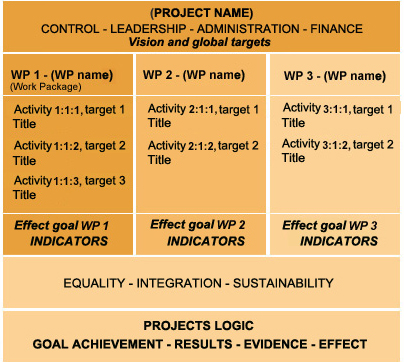 – our experience based model
POWER MANAGEMENT AND IMPLEMENTATION
To accomplish project learning and follow up, effects and evidence always need to be certified throughout the project, in project design, in implementation and reporting.
In our project model PPMT (Practical Project ManagemenT), this is embodied in a smart way from the start.
We have extensive experiences and can implement project instruments in a clear and concrete form, for continued use in project work.
TRANSNATIONAL ADDED VALUE AND IMPACT
We want our partners to join us out in Europe.
Sometimes this may not be possible or appropriate, but it is always important to be able to demonstrate the achievements made in realised projects and their long-term impact in direct business – but also towards other stakeholders in Sweden and in Europe.
We assist in building partnerships and networks with partners from other European countries. European networks and partnerships are a basis to international exchange and to achieve structural impact. This is important to describe and express in transnational projects.